Welcome 🙏 I'm Rhian, I'm an animal communicator, healer and spiritual worker.
Working on the higher vibrational energy with your pets to bring you love, healing and answers to some of the questions you may have.
Who are you with?
What are you doing in heaven?
Do you miss me, do you blame me?
How do you feel? are you better?
Yes we all have those questions, and so many more, I will do my best to work with your pet to help you heal, because all they want is for you to feel the peace that they feel because they love you.
Thankyou for looking at my profile here is a little about me.
My passion and I feel purpose is to heal, this comes in many forms one being connecting with animals that have crossed over, bringing their love and knowledge of the afterlife straight to you. My Journey started almost 7 years ago a slow awakening to the wonderful world of spirit, healing and of course animal communication. My passion in life has always been animals so this is a true honour and privilege for me to work with them in this way.
I always aim to bring you the love and healing that the animal feels for you, and wants you to experience.
I need total silence to work so all my sessions are done through text on messenger, This way you can respond to what I'm getting as I'm getting it, but also you can keep the session forever. Re-reading it any time you need a little comfort.
I currently only work as a communicator with animals that have crossed the rainbow bridge.
This isn't by choice but is my path at present.
I look forward to connecting with you both...
🌈🌈🌈🌈🌈🌈🌈🌈🌈🌈
Rhian Clark: Karen Andersons admin on animal communication practice planet, graduate of Karen Andersons animal communication course, to take part in this course please see the link below.
Paddie my best boy.
This role I play is so important to me, and I dedicate it to my beautiful boy Paddie. Paddie crossed over in August 2019 at almost 13, he dedicated his life to us, and in his passing he dedicated his soul to awaken mine. Now I dedicate myself to bring healing to all those who have a broken heart, thanks to him, my animal communication journey started when he spoke to me and visited me in visions and dreams, now every animal I meet teaches me something new on my journey and that I will always treasure and appreciate. To learn more about my own personal journey and insights into the animal communication world, and the frustrations of awakening to spirit, check out my book! Me, Myself &Spirit. Book 2 is currently being written with the help of your pets.

💜My heart will always belong to the animals 💙

We never know who may come through on these sessions, but one thing I know is, our pets are not alone and not scared or missing us, because they are with us everyday, every thought, every tear and every memory is them showing us they are still with us.
All you need to know:
Price list
30 minute session £35 G.B.P
45 minute session £45 G.B.P
30 minute plus 20 minute split session for newly transitioned pets: £50 (for more details please click on the link below.)
🌟New mentoring session with Rhian please click the link for more information 🙏 🌟
How does messenger work,
After you book in through calendly, I get a email of your appointment. I then ask if you could find me on Facebook messenger and send a little message with your pets picture where the eyes are clear, their
name, age, sex and when they passed, and that's all I need, then on the time off your appointment I will start messaging you via text what comes through. You can respond as this helps your pet, but please leave any questions to the end. I finish when the pet finishes so I may go over please keep extra time for yourself just incase, I start the connection before the session, so please ensure I have all information as soon as possible.

If you have a question that isn't answered here please pop me a email to:
[email protected]
🦋Please note: all sessions are led by the pet, I will give 100% what comes through to me in honesty and to the best of my understanding and spiritual knowledge. The session may not give you what you want to know but will give you what you need to know, this is how spirit work through me, if something doesn't resonate please hold on to it for future reference as animals give information for past present and future, when you read something the first thing or person that comes to mind is usually the
correct reference🦋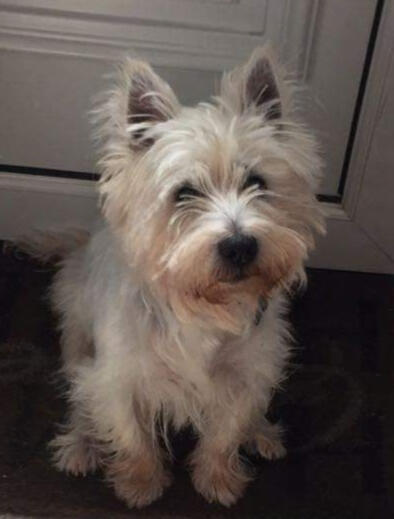 ---