Animal connections with Rhian Clark
Soul 2 Soul.
🕊
Connecting with those who have crossed the rainbow bridge only. 🌈
In a world that is quickly changing, we cherish our furry loves even more, they are our calm and our safe place. When they leave a part of us leaves with them, but a part of them will always be with us xxxx
♥️30 minute sessions available, please read how I work, before booking in!♥️
😇Please note I work solely on Messenger text sessions only no phone calls no videos . 🙏
💫 Soul 2 soul the voices of the animals 🐈🐕
Join my new page dedicated to my book and to the animals
👇
---
Hi, my name is Rhian. If you are visiting this webpage today then I am sorry for your loss and your heartache. I believe my purpose and role in this life is to try to bring pet parents hope and peace with the help from your furry children. If you have been drawn to this page today then I truly hope I can help you,
🕊
Please keep in mind that I am not a psychic medium, I cannot predict the future, I work on a soul to soul connection with the animals higher self, bringing their words thoughts and feelings to you. Please keep this in mind when booking a session. Every session is different, the animals bring through what they believe you need to help you heal.
Like all mediums I cannot answer all your questions as some things we are not meant to know.
The more open and accepting you are to their words the more they can bring through. (This has been proven in many sessions)
---
😇HOW I WORK 😇
I work on messenger. There are no phonecalls or facetimes, I simply connect with your pet no pressure at all on them, and write in a message to you, everything they say, show or make me feel. If you can please respond to this as this helps their energy become stronger but try to leave all questions until the end. If I cannot connect then I will offer you another date or a full refund.
❤️
I only take 2 booking's a day, as this work can be very draining as I feel your grief also.
🌈On booking you will be asked for a contact number this is only for an automated reminder you do not need to give your details. Please send to me in Facebook messenger a picture of your pet, no humans in the picture, the pet is best connected to when the eyes are clearly seen. The name and age and date when they passed, also if they are male or female and if your mum or dad please no other information
Here is the link.
---
I will do my best to provide you with reassurance, comfort and knowledge that your pet is safe and well in spirit. I work close with spirit and have experience and knowledge of the afterlife which may help you understand the signs you may have been recieving or missing.
♥️
🌈
♥️
I have many testimonials but I choose not to share, as each session is unique to you and your pet, I believe having no expectations is the best way into a one to one session.
My new book is finally complete, Soul 2 Soul is now available on Amazon. True sessions on what our pets feel once their over the rainbow bridge…
Created to help heal the heart and bring you hope 🙏
Paddie my best boy.
A little extra about signs.
🌈
🌸
🦋
Signs are everywhere! On a walk with Poppie and Daisey i kept hearing somewhere over the rainbow play in my head, and as i was taking pictures of my girls, on checking the images later this picture showed up of a rainbow across the floor just paddie dropping in to say hi,
This role I play is so important to me, and I dedicate it to my beautiful boy Paddie. Paddie crossed over in August 2019 at almost 13, he dedicated his life to us, and in his passing he dedicated his soul to awaken mine. Now I dedicate myself to bring healing to all those who have a broken heart, thanks to him, my animal communication journey started when he spoke to me and visited me in visions and dreams, now every animal I meet teaches me something new on my journey and that I will always treasure and appreciate. To learn more about my own personal journey and insights into the animal communication world, and the frustrations of awakening to spirit, check out my book! Me, Myself &Spirit.
💜My heart will always belong to the animals 💙
We never know who may come through in these sessions, but one thing I know is, our pets are not alone and not scared or missing us, because they are with us everyday, every thought, every tear and every memory is them showing us they are still with us.
---
My promise
🦋 All sessions are led by the pet, I will give 100% what comes through to me in honesty and to the best of my understanding and spiritual knowledge. I do not have all the answers, nobody does, I am not a counsellor and do not portray to be. The-session may not give you what you want to know but will give you what you need to know, this is how spirit work through me, if something doesn't resonate please hold on to it for future reference as animals give information for past present and future, when you read something the first thing or person that comes to mind is usually the
correct reference
🦋My girls, my gift from Paddie.
Poppie and Daisey.
---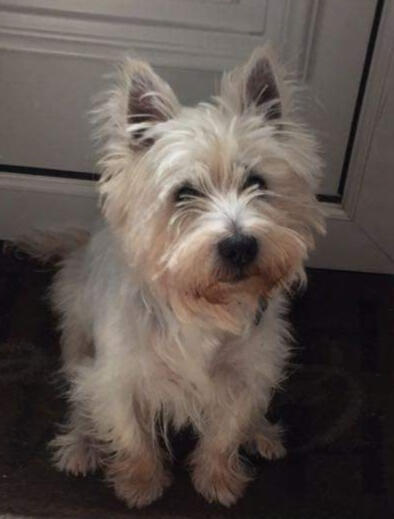 Book here 👇🏻
I am also a full time spiritual healer and I am delighted that this treatment can be offered with the same effects as if you were here in my healing room!
This treatment can also be used on end of life patients and those who have just transitioned up to 3 days. Permission is needed from the person receiving the treatment. Unless in a coma or dementia is present. I introduce Pellowah.
🦢
I am now fully qualified in Pellowah, a higer consciousness treatment that is so effective it is becoming incredibly popular. This treatment can be done when your awake or asleep, you do not need to tell me anything at all, all I ask is you keep a diary for yourself. 75% of people have pellowah whilst asleep or in their own homes!
Availability for when your asleep which has proven very successful or whilst awake. Please note: set an alarm for 75 minutes wear an eye mask and ear plugs this is a total desensitisation treatment 🙏🔵